Skip to the content
Our Purpose
Our Mission
We connect, engage and develop young professionals to encourage a more vibrant, diverse and desirable Manhattan.
Our Vision
Manhattan will be the best place in Kansas for young professionals to emerge and develop professionally and personally.
Pillars of Hype
Hype carries out its mission through five pillars. Each pillar serves as a focus area for impact, action, and programming. Each pillar is supported by a team (committee), which develops events and programming within the purview of its respective pillar.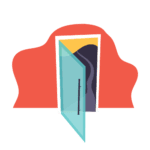 Engage
Opening doors for university students through community and employer engagement, as well as helping transitioning military, new-to-town young professionals and trailing spouses.
Connect
Power momentum for your future by building professional and social connections through interest-based networking opportunities.
Develop
Accelerating your career through ongoing professional and personal development and education.
Play
Unplug from the day-to-day and get to know fellow young professionals through casual, social and relationship-building opportunities.
#loveMHK
Build deep and meaningful connections to Manhattan through community, civic and nonprofit engagement. Grow your sense of pride and commitment to our community alongside other young professionals.
Join Hype
Members receive:
Free or discounted admission to ticketed Hype events
Exclusive access to Manhattan Professional Mentorship Program
Free admission to 2 Manhattan Chamber Business After Hours
Special perks at Hype events
Exclusive Hype swag
Access to exclusive Hype playback recordings of educational programs
Access to hundreds of professionals – engage with a diverse network of peers and influential leaders
Ready to emerge? Join hype today!
Join now to get full access all of hype events and content!
$50
per year
Access to all content and programs
Free entry to special events
A voice in what young professionals want and need in our community